Temple Bar Independent Financial Advice Ltd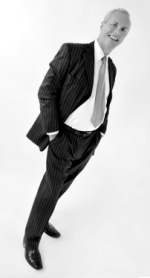 The Institute of Chartered Accountants in England and Wales (ICAEW) and the Law Society, say their members should "only" use independent advisers (IFA's), so why should you choose anything less? Many people mistakenly think that Independent Financial Advisers are only for the wealthy but this is not the case. We are based in Worcester but operate throughout the Midlands and beyond offering expert advice and ongoing support for all your financial affairs.
The majority of our customers are normal everyday people who share one thing in common – they want the best for their family and savings.
Directly authorised and regulated by the FCA.
We adhere to strict FCA (Financial Conduct Authority) guidelines, which obligate us to provide advice most suited to your personal requirements, affordability and your attitude to risk.
We have a wealth of experience behind us. For Worcester based clients we are able provide a free consultation in the comfort of your own home or at our offices entirely without obligation. Our advisers can provide a comprehensive professional service offering advice on a variety of products including pensions, protection, ISA's and savings plans.
To visit the FCA register please CLICK HERE and type in our registration number which is 401740: 
This is a link to an external site and Temple Bar IFA Ltd is not responsible for the content or accuracy of the information therein.